Sunday 24th March 2013
Dungannon Truck RunGiving kids a break. Truck'n' fun for all the family
Saturday 1st December 2013
Winter Walk Castle Hill Dungannon
more to follow soon
26th Aug, Peatlands Park. Entry closes 31st July :)

Visit www.lapthelough.org for more info ...
Lap The Lough is a not-for-profit cycle event that encourages participation right across the community. The event aims:
1. to encourage as many cyclists to do 1 lap of Lough Neagh on Sunday 26th August.

2. to create a high-profile fundraising vehicle so individuals can, if they wish, raise money for their charities and groups.
It's not exclusively for the elite or club cyclist but for anyone up for a challenge. We've tried to give as much help as possible to anyone who hasn't attempted this distance before with a training plan and other links. So if you've been waiting for the opportunity to take on a huge challenge... here it is!
Visit www.lapthelough.org for more info ...
---
Sporting Hearts would like to take this opportunity to thank all those people who raised money for our appeal last year through Lap The Lough and we hope to see you all again this year for another lap of the lough.
We would like to thank Cooley Vintage Festival for nominating Sporting Hearts as one of the charities to benefit from their world record breaking event.
If you choose Sporting Hearts as the charity you wish to support you may download a sponsorship form from this site or you can start you own donations web page by logging into the online charities donation site. Now accepting PayPal donations
---
Past Events: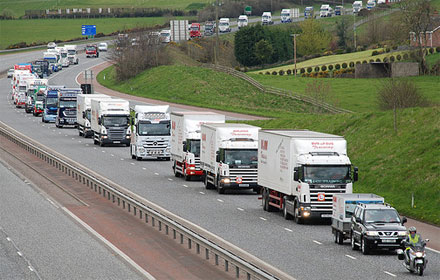 More on Dungannon Truck Run >>
More on Dungannon Truck Run >>
---